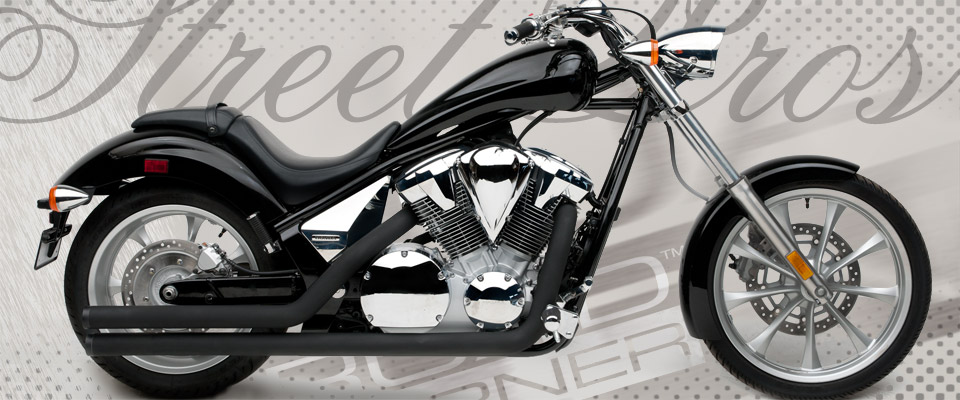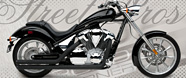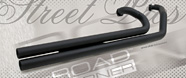 Honda Fury VT1300CX (2010-11) fitted with Roadburner's Black Ceramic 2.5 inch Street Pros (Roll-over thumbnails to change. Roll-over photo to zoom in. Click to enlarge photo.)
Roadburner 2.5 inch Street Pros
Road Burner Street Pro's are 2.5" doublewall drag pipes. Most Street Pro's feature 1.75" inner head pipes. All Road Burner pipes feature a doublewall design and come with a 12 month guarantee against bluing. Street Pro's are highly polished before plating and have a CNC machined polished and chrome plated billet aluminum end cap. They come with a standard spiral louvered core.

Sku# RB-015-2065-fury
List Price: $499.99
*Guaranteed not to blue. We are so confident that our pipes won't blue that we a 1-year guarantee against bluing on all double wall pipes we manufacture.